News
News November 2019

Lawrence Amos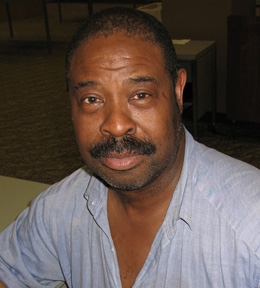 The American Visionary Art Museum recently accepted into their permanent collection 25 works of art by Lawrence Amos. Amos was amazing, exceptionally bright and well read, but so reticent one easily could be deceived unless one had the opportunity to watch him play chess or complete crossword puzzles in ink. He had no training in art but Amos was a talented artist with a gift for humor and satire, and rather skillful drafting. We were pleased to have represented Lawrence from 2007 until his untimely death in 2014.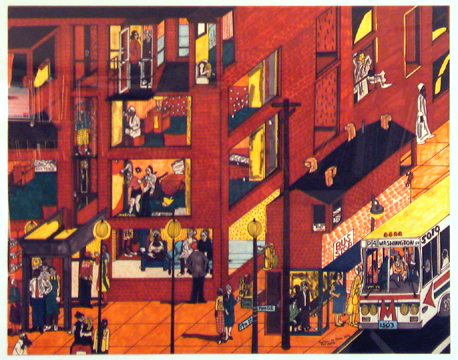 Paul Lancaster
August 31, 1930 —June 18, 2019 On the 18th of June, 2019 the world lost yet another wonderful artist when Paul Lancaster passed at age 88 in his home town of Nashville. Born nearby in Lobelville, Tennessee in 1930, and growing up during the great depression, Lancaster acquired only elementary education and had no exposure to art. Paul only began to paint in 1959 while recuperating from a bout of tuberculosis that had taken half his lungs. With heritage that was part Cherokee Indian, Lancaster was as enigmatic in life as he was with art— a quiet, dignified, almost painfully shy man who outwardly gave no indication of the inner life that poured out in his pictures.
Paul's early work was more "primitive" in style but filled with the fantasy imagery that marked his work throughout his career. He eagerly devoured a variety of materials and methods to make his work, even teaching himself etching so he could make prints which he admired. The printmaking seems to have been a key factor in the development of his work and it allowed him to hone his deft skill with a fluid line that became a signature quality of his art. So adept was he at teaching himself, many first-time viewers of his mature work often mistook it for someone with an arts education. However, when one examines a larger cross-section of his art, Lancaster clearly shares qualities with all important "Outsider" artists: his work not only displays his secret inner vision, but it opens a window to his personal obsessions and his burning desire to "Set down what was in my head." Principal among those was signature motifs of the outdoors and idealized female figures– typically rendered as innocent, in frilly dresses, or as exotic nudes who were as much a part of the landscape as the forests filled with trees, rocks and streams that they inhabited. The figures were not separate from the spaces they occupied, but rather interwoven and connected spiritually to the landscape. While his works can be seen as compulsive, it never appears nervous or anxious, rather his highly skillful work is imbued with a mysterious, serene, quality that was shared by the artist himself. Though he was prolific and hard working, Paul was never personally ambitious and seemed rather self-effacing when his work was recognized and lauded in exhibitions. He was simply pleased that people liked his pictures.

We have lost a great artist, but we are fortunate to be able to hold on to the work that he has given the world. Lancaster's art is held in numerous permanent collections including the Smithsonian, the American Visionary Art Museum, Reece, Parthenon, Parish and Hickory Art museums, the University of Virginia, and countless private collections. Sterling Strauser Gallery at ESU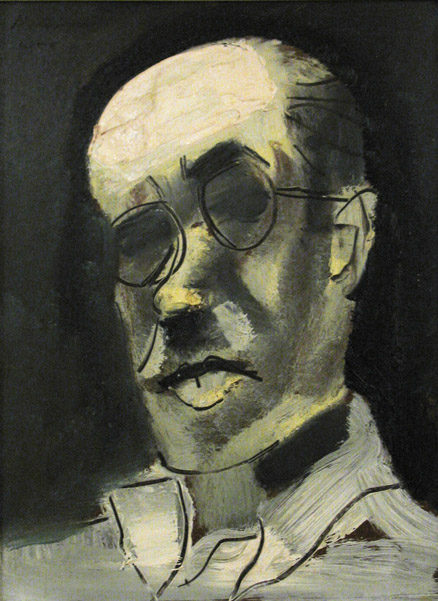 There has been growing interest in the Sterling Strauser Collection and Gallery which we were instrumental in founding at East Stroudburg State University. The objective was to honor this significant American Modernist artist along with his wife Dorothy, a gifted artist in her own right for their considerable contributions, especially to the field of folk and outsider art. ESU's Kemp Library has placed information on-line including several interviews which discuss various aspects of the effort and which also speak to Strauser's art and life.
View: http://www4.esu.edu/library/collections/strauser/videos.cfm